Gary Micklewhite in Profile
---
Born: Southwark 21 March 1961

Playing Career:
Manchester United March 1978-May 1979 (apprentice)
QPR July 1979-Feb 1985 127 apps-17 goals
Derby County Feb 1985-May 1993 288 apps-43 goals
Gillingham July 1993-May 1996 113 apps-4 goals

Gary Micklewhite came to Wycombe at the start of the 1998/99 season as Assistant to Neil Smillie. He had spent the previous two seasons as Youth Team Manager at QPR and was a team-mate of Neil Smillie during his final playing years at Gillingham.
Micklewhite began his professional football at Old Trafford under the reigns of Tommy Docherty but he never made the first team. Then in the summer of 1979, with Docherty now at QPR, he arrived on a free and began a succesful spell at Loftus Road. In 1982 he appeared in both games against Spurs in the FA Cup Final at Wembley - playing in midfield alongside former Wycombe Manager John Gregory. A year later he gained a Division Two Championship with Rangers. A £90,000 move to Derby County in 1985 began an eight year spell at The Baseball Ground before his move to Gillingham.
Left Wycombe shortly after the departure of Neil Smillie.
---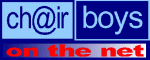 All there is to say and know about Wycombe Wanderers on the Internet
HOME||||INDEX||||ROUGH GUIDE||||NEWS||||REPORTS||||FIXTURES&RESULTS||||INTERACT