SMILLIE 'SACKED'
(Monday 11th January 1999)
In a short press-release issued on Monday morning, the Club announced that Neil Smillie has been 'released from his contract' by the Board of Directors at Wycombe Wanderers. The decision to release Smillie was reached on Saturday evening by the Board but was kept secret until Monday. The news follows three bad performances and more significantly, three defeats. Fans and Directors alike had become unsettled over the past couple of weeks but the swiftness of the decision will still shock many fans. Smillie was appointed on a three year contract at the start of the current season after taking over from John Gregory at the end of February 1998 as Caretaker - moving up from his successful role as Youth Team Manager. This time Terry Evans has been appointed Caretaker Manager until the role is filled on a permanent basis.
Club Director Alan Parry spoke to local radio station 1170am shortly after the announcement and said the following "There was a great deal of dissatisfaction throughout the Football Club at recent results. We had lost successive League games against York and Luton and a very poor performance against Brentford in the AutoWindscreens Shield. There have been a number of critical letters sent to the Club and published in the press as well and I guess things were just building up and coming to a head." Parry went on to say "I don't think it was a great shock to him (Smillie), he's been around in the game long enough to see the warning signs. With 20 League games left the Club basically felt that the time was right to do something now, rather than let it slide on to give us a fighting chance of staying in the division."
Club Press Officer Alan Hutchinson said "He has been relieved of his duties because of results over the last three games and the disciplinary situation." He added "We've had a few key injuries so you might consider that the dice were somewhat loaded against him. But we are top of the disciplinary league and although we enjoyed working with Neil, we feel that Wycombe needs an experienced manager to take us on."
Those close to situation have also revealed that 'Player Power' may have had an influence on the decision. Smillie was not seen as a strong disciplinarian and over 60 bookings and 6 red card this season is proof that the players need a strong arm to instill the lacking discipline. Recent incidents include Mohan's outburst after being substituted against Lincoln and allegations that players have refused to stay in hotels that are less than Four Star. If these claims are true, Wycombe quickly need someone at the helm to kick the proverbial backside of the slackers and dictators.
Chairman Ivor Beeks emphasised this point when he told the Bucks Free Press "The players have to look at themselves and ask themselves if they have contributed to the manager's downfall" He went on to say "People are paying good money to watch us and we have to try and change things around for them"
Terry Evans had no hesitation in accepting the Caretaker Manager's role offered by Chairman Ivor Beeks, saying he would do "anything for the Club". He said that he was "surprised" by the decision to release Smillie adding that "a couple of times you thought that if we didn't get the result, like Lincoln or Macclesfield, Neil might have been for the chop.. but when it happens you don't really expect it".
Speaking after his departure Neil Smillie said "I'm proud of what I have done for this football club and it was a very proud moment for me when I became manager" His success as Youth Team boss is well documented and Smillie won many friends at Adams Park. He added "The supporters have been magnificent all season and I would like to thank them for that"
After a 25 day wait former Wimbledon Player, Lawrie Sanchez became Smillie's successor on 5th February 1999.

---

---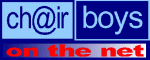 All there is to say and know about Wycombe Wanderers on the Internet
HOME||||INDEX||||ROUGH GUIDE||||NEWS||||REPORTS||||FIXTURES&RESULTS||||INTERACT